Project Experts
Global Presence
Data Protection
Litigation Support
Bill Odom and Andy Hunniford recognised the need for a legal technology consulting firm with a compact footprint but a global presence. Rapid changes in technology brought about with the continued success of Cloud computing have reduced the need for company-owned data centres.
The number one goal of Orbital is to provide clients with access to the most secure and advanced legal AI technology systems. Their desire to build a more flexible data consultancy at the forefront of technology led to Orbital – the World's first eDiscovery Legal Services Consulting company entirely optimised to thrive in the Cloud.
They understand that no "one button" solution addresses every customer's situation. Each project has a unique set of parameters, which is why Orbital is partnering with several leading software providers to provide cutting-edge legal artificial intelligence workflows to solve the most complex legal problems. Orbital's approach is software agnostic. Working in partnership with clients, Orbital's Project Managers identify specific needs and select the appropriate software tools to address the issues.
Bill and Andy believe their commitment to the human aspect of technology helps set them apart from the competition. Excellent customer service begins and ends with meeting the client's needs, not forcing the client to meet the needs of the technology. Orbital employs skilled project managers who have learned the art of listening, anticipating problems, leveraging state-of-the-art technology, and consistently delivering projects on time and budget. Emphasizing the human aspect of technology is prevalent throughout the company. Whether speaking with a founder or consultant, you will always work with an accomplished team member.
Team members are located throughout the globe creating the ability to manage projects across all time zones. Orbital can perform remote forensic collections of data, which reduces costs and allows for a faster response time. If data still needs to be collected in person, no problem. Orbital is globally positioned to collect data across all continents forensically.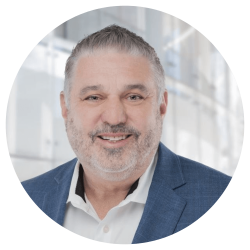 Bill began his career as a Special Agent with the FBI, where he received training in investigative techniques, computer intrusion and security issues, and national and counterintelligence matters. As Manager for the Houston Computer Forensics Lab, he was involved in cases ranging from white-collar crime to terrorism and national security.
He has over twenty years of experience in computer forensics, cybersecurity investigations, electronic discovery, and expert testimony. His expertise includes cybersecurity breaches and intrusion investigations, electronic discovery, forensic computer science, information security, and data analysis experience. Bill has significant expert testimony experience related to computer forensics, has written numerous affidavits, and managed the collection of thousands of computers, networks, and mobile devices. He routinely consults with clients regarding electronic discovery matters, such as helping clients prepare for discovery by assessing Electronically Stored Information (ESI) sources and designing preservation and collection protocols.
When not working with clients on DFIR matters, Bill can be found on his pool floaty enjoying a cool beer in the Texas sun.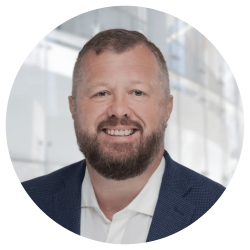 Andy began his career in the Information technology industry before moving to a litigation support role with Herbert Smith Freehills. He witnessed first-hand how technology has fundamentally changed legal services. His team rapidly evolved from supporting paper-based matters that were scanned and digitized to managing the explosion of electronic-based evidence. As Litigation Support Manager, Andy had the opportunity to work on some of the most significant global cross-border litigation matters.
Andy also helped pioneer one of the first predictive coding projects in the UK. In addition, he led a project to upgrade Herbert Smith's eDiscovery in-house capabilities. He also collaborated on a program to build the first Alternative Legal Solutions team in Belfast, a ground-breaking initiative within the legal industry.
Andy recently relocated to Paris to lead the eDiscovery team on a major investigation of alleged corruption for an international aerospace client. This project involved the collection and filtering of over 500 million documents, the use of pioneering AI techniques, and interfacing with multiple global regulators to help secure the largest cross-border Deferred Prosecution Agreement to date.
The company's name, Orbital, originated from Andy's love of all things related to Space. He hopes to be selected to travel on Elon Musk's SpaceX Starship for the first private commercial space trip around the Moon, where he would love to pioneer the first electronic disclosure that is truly out of this world.
Opportunities with Orbital
Orbital is actively partnering with independent consultants and business development professionals in the eDiscovery and DFIR sectors.

We are looking for professionals who are not only smart and experienced, but fun to work with. At Orbital, we don't think work needs to be a four-letter word. We want partners who are happy to virtually come to work every day.

If you are looking for opportunities to grow your business or service clients, please book a call with Andy or Bill.